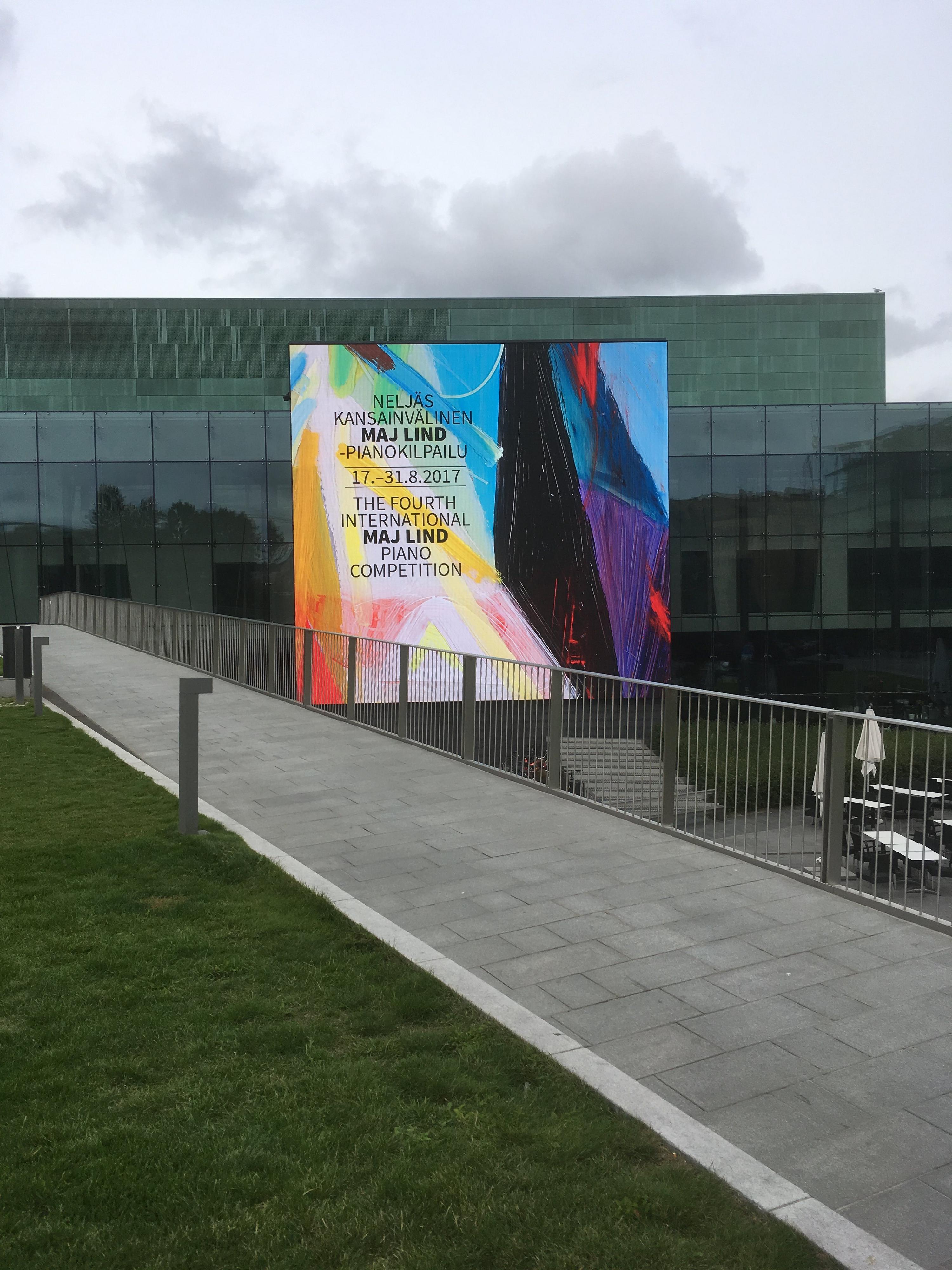 The orchestral finals of the Fourth International Maj Lind Piano Competition will be transmitted live to the new media wall of the Helsinki Music Centre overlooking the Kansalaistori square. They will be the first event to be projected onto the media wall. The two orchestral finals will take place in the Music Centre Concert Hall on 30–31 August, beginning at 19.00.
Six pianists will perform in the orchestral finals with the Helsinki Philharmonic Orchestra conducted by Anna-Maria Helsing. The names of the finalists will be announced after the second round, on the evening of 25 August.
Kansalaistori is the park-like square between the Helsinki Music Centre and Kiasma and is open free to the public.
The Helsinki Music Centre media wall is the biggest outdoor digital screen in the Nordic countries. Measuring 172 square metres, it is on the southern wall of the Helsinki Music Centre, facing the Kansalaistori square. It was supplied and installed by Jumbo Digital Oy.